How to become a pilot in India after graduation?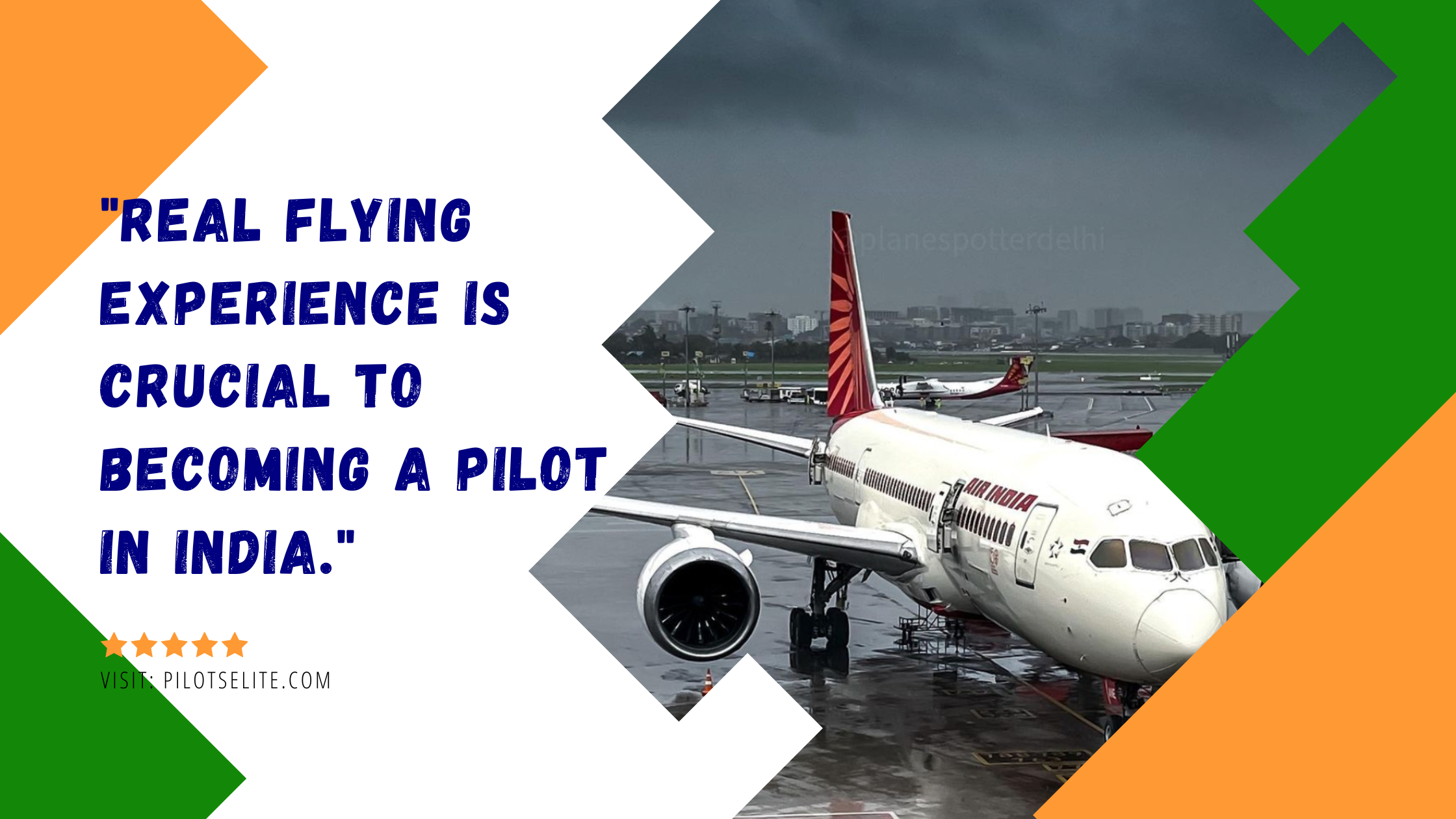 Do you imagine yourself flying over the sky in a neat uniform with assurance? The responsibility of pilots is enormous.
Despite the spectacular images that inspire students, securely transporting the passengers, crew, and cargo from point A to point B is easier said than done.
You can initiate your career to fulfill the dream of becoming a pilot after graduation.
You can become a pilot for military or civilian aircraft. Of course, both have some set of requirements and instructions on the report of their protocols. 
For all the information you require on how to become a pilot in India after your graduation, continue reading if you are interested in this thrilling job in the air.
Eligibility Criteria:
Age – 16 and above.
Skilled in the English Language.
You must have a valid passport to enter the cadet programs, but it is not applicable if you enroll in an Indian flying school.
If you do not have science as your subject on the 11th or 12th, you can still apply through the NIOS (National Institute of Open Schooling). You have to score the minimum required.
Academic qualifications and other requirements such as your height, eyesight, and some other medical tests are needed.
A guide to step-by-step for becoming a pilot in India after graduation.
The individuals can get clarification on how to become a pilot in India after graduation when they follow the steps below:-
Step 1: Getting a university education.
College degree programs are available for those who do not know how to fly airplanes. Employers generally prefer pilots with a university education, even if a degree may not be required.
The instructors in flight schools are qualified and train students in the necessary aeronautical subjects.
Specializing in physics, aerospace engineering, or computing might provide an ethical education foundation for pilots. Airlines prefer applicants who have chosen humanistic discipline courses and classes such as aeronautical engineering.
Step 2: Grow flying hours 
A pilot in training must log a minimum of 250 hours of flight experience before getting a pilot license. Pilots might log these hours through where they will be familiar with several sorts of aircraft. The flight schools and instructors also assist the pilots in earning the required flight experience. Many fresh graduates begin their profession as flight instructors in their flight school and become professional pilots gradually after gaining more knowledge and flying time.
Step 3: Acquire a pilot license 
The pilots need to pass a physical examination to ensure that they have good hearing and vision and have no physical impairments that might interfere with their flight performance. The candidates must also pass a written examination with skill tests and safety information that a certified instructor observes. Applicants over 18 years old can finish the remainder of the requirements for a pilot license after acquiring the required flight hours.
Step 4: Complete the additional training and tests
Depending upon the type of pilot position, some additional licenses and tests could be required as well. There are many certifications, such as medical and airworthiness certificates. Certain airlines could also want their pilots to get intelligence and psychological tests. 
Step 5: Serve as a pilot.
All the pilots have to initiate somewhere, and most airline companies will not hire inexperienced pilots. Typically, the pilots hired at some of the most reputed airlines have about 5,000 hours of flying experience in commercial airplanes. Most of the pilots employed with the airlines serve as co-pilots and gain additional experience through this position. Moreover, they might also obtain employment in other industries relevant to agriculture, emergency services, or reforestation. They usually advance with experience. 
Step 6: Get updated in between the field
A ranking system follows the seniority of the pilots. The pilots at the primary officer rank can also be ready to go advance to the position of captains after getting 5-15 years of experience as sketched in their contracts.
The larger airline companies generally have opportunities for further enhancement, such as the director of chief pilot positions. Specific candidates might have doubts about becoming a pilot in India after graduation. That could be accomplished when they maintain the proper training, get a degree, or through military and flying knowledge. 
With the fast-growing industry, pilots have plenty of opportunities in India.
Therefore, the sooner you begin your pilot training, the quicker you'll have the privilege of working as a pilot.
Image Source: @planespotterdelhi via Instagram.