Which country is best for pilot training for Indian students?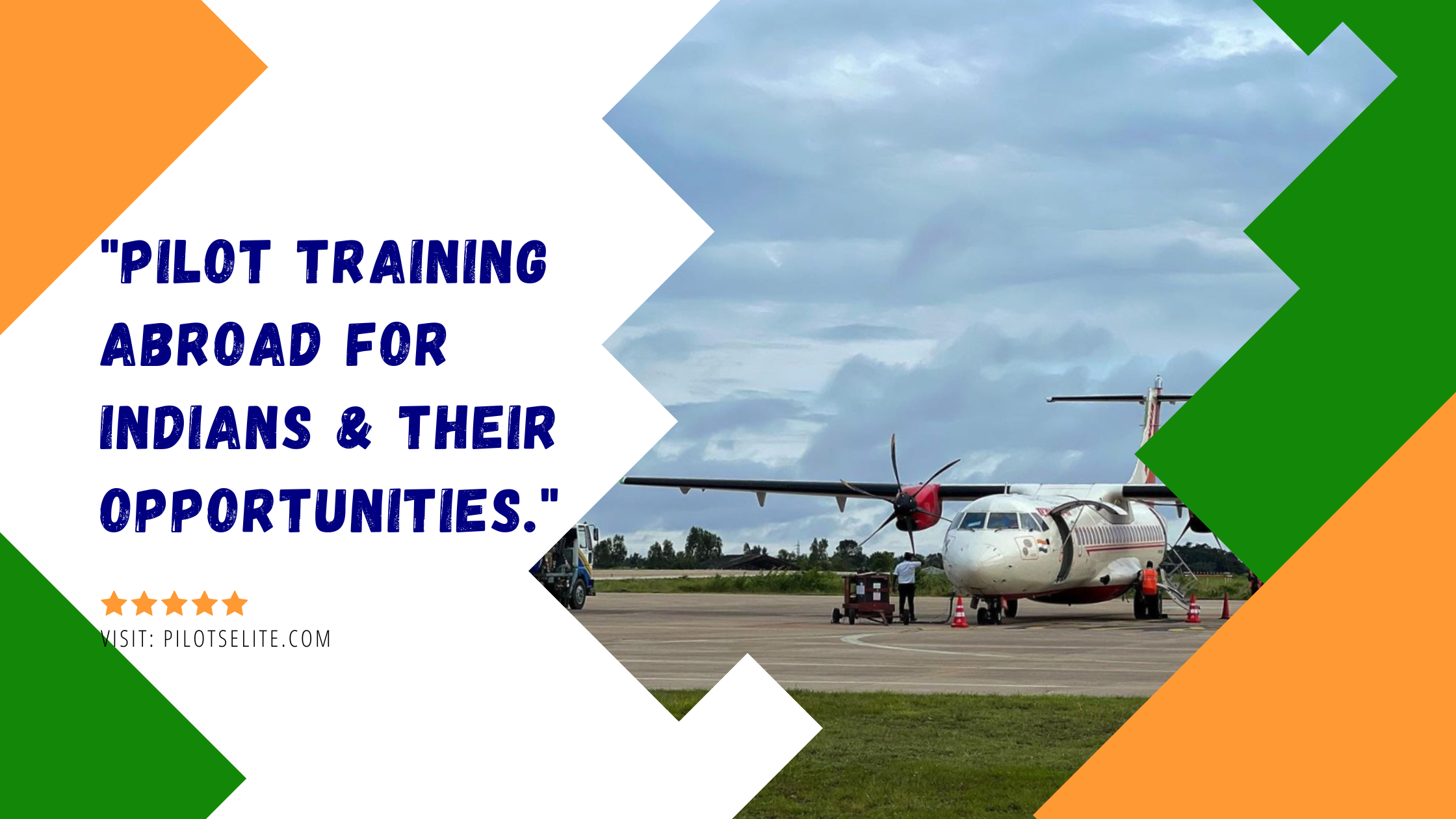 The aviation industry has boomed remarkably over the last few years, opening doors to several opportunities.
Hence more flight schools structure their training courses to train professional pilots and teach aeronautics and operating airplanes.
Therefore, the students who aspire to become commercial pilots choose a path in pilot training.
Some of the best private and public pilot training colleges and flight schools are in the USA.
Hence, many Indian students prefer to train in a compatible flight school in the USA. However, getting the pilot training certificate from a recognized institution is inevitable.
Though there are many flight schools for pilot training globally, they don't have tailored pilot training programs for Indian Students meeting DGCA requirements.
Read through the whole article to know.
Reasons for choosing the USA for pilot training:
Time.
Time is a crucial factor in becoming a pilot. It's always best to complete your pilot training as early as possible and start building flying hours for the airlines.
The sooner you get your licenses, the quicker you can start your job hunt and make a living.
You may not make significant earnings as a pilot at this stage, but you'll have adequate income.
So what matters is it takes a lot lesser time in the USA than in India to graduate as a commercial pilot.
Students take around four years to get a commercial pilot license in India, and obtaining the same professional rating in the USA may require 12-16 months.
The Best quality training from FAA flight schools.
Moreover, American flight schools provide the best education quality to build competent pilots. As a result, pilots with an American license have wide acceptance globally.
Job Opportunities.
The broad array of pilot job opportunities in the USA is another reason Indian students choose the country over their homeland. A reasonable fee for Indian students makes the destination a hotspot for aspiring pilots.
So, they decide to study and get settled there.
Many pilots prefer to gain work experience in the USA after getting their license and returning to their homeland to apply to major airlines.
To make things easier for Indian students, we have listed the top flight schools in the USA. Read on to know that.
Top Flight Schools in the USA for Indian students.
1. Advanced International Aviation Academy
Advanced International Aviation Academy is one of the best flight training academies in the USA and globally. This institution's training programs and facilities provide the students with the best pilot training to become professional pilots. The institute focuses on delivering exceptional flight training with a well-defined syllabus and training environment.
2. Paragon Flight Training School
Paragon flight training school is an FAA-approved flight training center that provides flying lessons to beginners and experienced pilots. It has received several flying training awards over the years.
It has teamed up with Jeppesen to provide the best possible experience to the students. Here, students are assisted and taught by highly trained certified flight instructors with real-life experience.
3. Sunrise Aviation Flight School
Applying to the Sunrise Aviation Flight School can be the first step for Indian students to start their careers. This flight school provides competent and beautiful aircraft to the students during their training. This flight school offers commercial pilot training that lasts for seven months. This special training includes 250 total hours with about 200 in-aircraft hours.
4. Epic Flight Academy
In the USA, the Epic Flight Academy has given admission to international students from over 80 countries in the past. This flight school helps student pilots prepare for their aviation careers with more than 300 airlines. Because of its innovative flight training, it is recognized as a leading pilot center.
Moreover, it is one of the few flight training institutes offering some online theoretical classes. The trainers at this flight training institute prioritize their students' safety and provide individual counseling in their five-day class system.
5. Phoenix East Aviation
Various ambitious pilots wish to study in the USA but eventually return to their homeland to work. The tailored professional pilot program for Indian students by Phoenix East Aviation is suitable for such individual pilots. This pilot training school allows its students to earn the necessary flight hours and FAA ratings. Competent students can complete this course here in around ten months.
The reasons why many ambitious Indian pilots choose the USA over their native land for study and work are the quality of the education and the job opportunities. Moreover, the flight training in the USA tends to be shorter, resulting in pilot training in the USA for the Indian students' fees to be lesser.
Image Source: viman_spotter via Instagram.