What to study to become a pilot after 10th in India? Discover your options.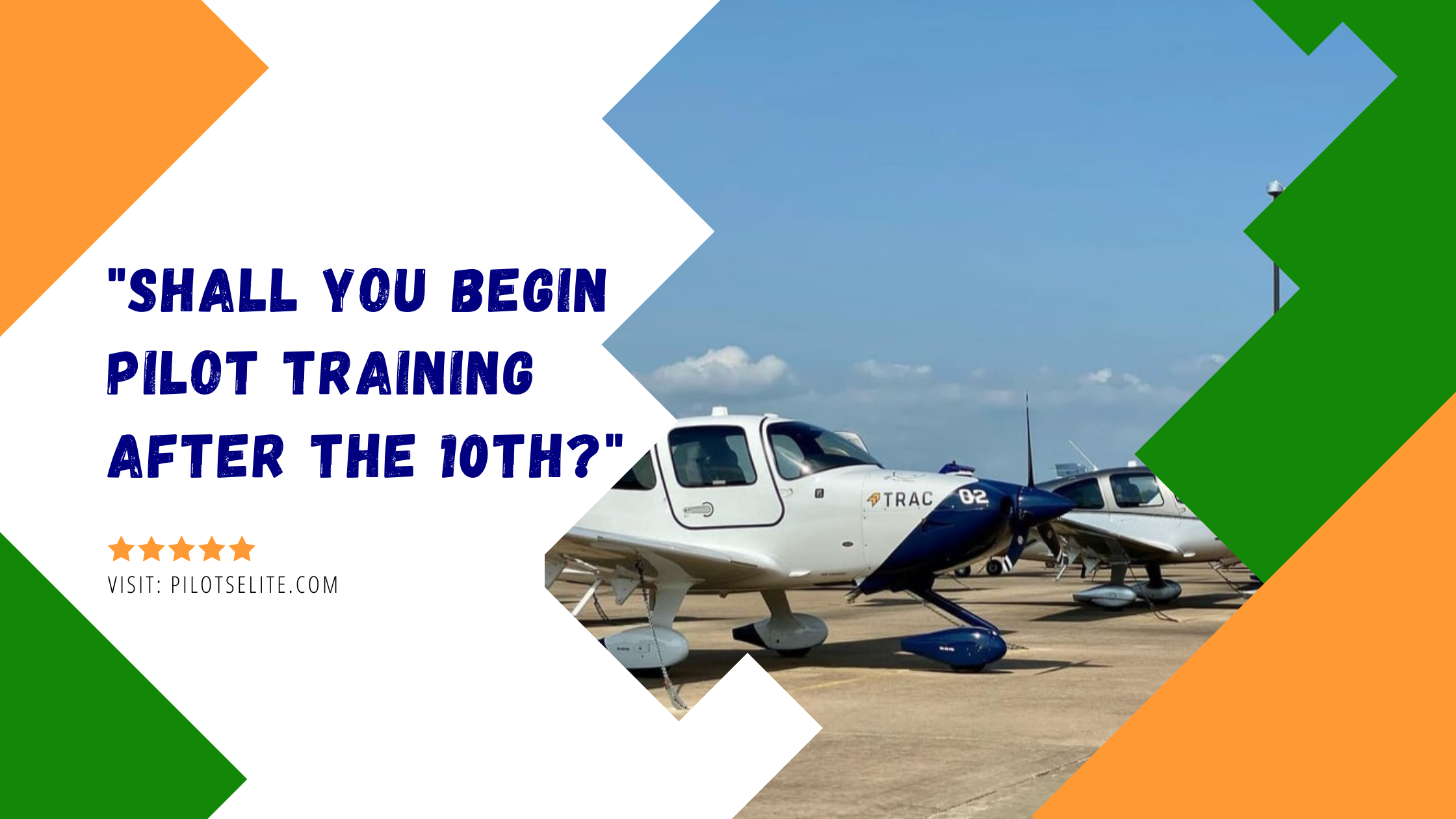 Perhaps you are in 10th grade now and thinking of getting your pilot license. But did you know many flight schools don't accept students unless they complete their 12th grade or high school?
However, there is a solution to that for all students.
This post explained how you could begin pilot training in India after 10th grade and kickstart your aviation dreams.
What to study to become a pilot after 10th in India?
The most common way to become a pilot in India is by enrolling in a flight school. A flight school is an institute where they will teach how to safely operate an aircraft on the ground and in the air.
Flight training costs are high, so many students give up pursuing their aviation dream.
But there is also a free way to become a pilot.
The accessible alternative route for Indians to pursue their aviation goal is enlisting in the Indian Air force. The air force pilot training will be more challenging than the typical flight school training.
But both route is excellent for becoming a career pilot.
No flight school in India will accept your application for commercial pilot training if you don't give a 12th-grade certificate. However, flight schools and the Indian Air force require individuals to complete their 12th grade to become pilots. Thus, for Indians having dreams of flying airplanes for a living, your priority should be to pass 12th grade first.
Fortunately, you can enroll in a flight school for a private pilot license after finishing your 10th grade.
But pursuing a career with a private pilot license is not possible. Let's discuss this further in the next section.
Which pilot license can you obtain after the 10th?
Once you complete your 10th grade and you are 17 years old, you are eligible to acquire your private pilot license. The priority for earning a PPL is 17 years old.
Now understand this:
Getting a private pilot license is obtaining a commercial pilot license.
I suggest starting pilot training early if you intend to get your commercial pilot license after 12th grade. I mean, beginning training for a private pilot license after 10th grade by early.
Simultaneously continued flight training for PPL and went to high school to finish 12th grade.
By the time you finish 12th grade, you may already have your private pilot license and immediately start training for a commercial pilot license.
If you follow what I explained, you will be ahead of many other student pilots in the industry.
Is it wise to start pilot training after the 10th?
If you want to start private pilot license training after the tenth grade, you can enroll in a flight school. If you have the funding, you must begin your flight without delays.
As I mentioned, you will be ahead of other student pilots in your career.
The sooner you complete the pilot training course in India, the quicker you will get a job in an airline and start making money.
So be smart and work hard to land your dream job.
Nevertheless, if you don't have adequate funding to start pilot training after 10th grade and want to enlist in the Air Force for free, you must wait until you graduate high school. 
Can I become a pilot after the 10th outside India?
Not all flight schools abroad accept international students without high school certificates.
But some flight schools outside India allow students without high school certificates. These flight schools mention in their requirement that one must be a high school graduate to become a commercial pilot, but in reality, they won't ask for educational background during enrollment.
You must apply to a flight school and pass their admission test, which is pretty straightforward and pay the course fee.
However, I can't emphasize enough that students to finish their 
12th grade before jumping to conclusions.
If you are eager to begin your training, enroll in a private pilot license course and simultaneously continue your high school studies.
What should I choose after the 10th to become a pilot?
You can choose any subject of your choice to study after the 10th and still become a pilot.

The truth is the subjects taught in your flight school ground classes will prepare you for the actual flight training.

Not a thing taught during high school will aid you in becoming a pilot unless it is related to airplane power or any sub-topic of aviation.

You may choose to study commerce, economics, or biology after the 10th, yet you can become a pilot.

As long as you meet the physical requirements, you are good to start flight training.

You have to be smart too.

Smart enough to capture all the lessons taught in the ground classes of your flight school.

Pass all the subjects in your ground school, and you can start flying to gain hours as a pilot.

However, an intelligent pilot has to keep learning all the time. You will learn from your own mistakes.

Rather than making mistakes and learning, studying books related to aviation is better.

Books will give you knowledge of other people's mistakes. So why should you take the risk and learn from your own mistakes?

When flying an airplane, you are not playing with a toy.
Thus you have to be responsible and know the consequences of mistakes ahead of time.
RESOURCES: