5 Airplanes you can buy for your first aircraft and safe flights.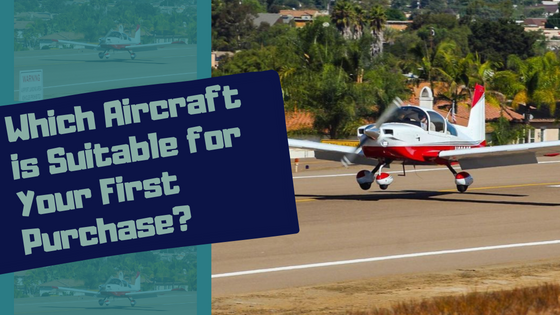 If you are a pilot, you might be able to fly away to farther locations. You may not have considered owning your private airplane, but that is possible.
There are private airplanes that cost less than the average new car. Owning your private aircraft is one trick to go wherever you want, escaping from the road.
The best private airplanes for beginner pilots are those we will look at throughout this article. 
1. Cessna 150/152
No list would be complete without mentioning this sort of private airplane. These models of Cessna airplanes are compact but reliable to operate. The early Cessna 150's had the six-cylinder continentals, and the later Cessna 152s had a Lycoming engine.
They are nearly identical in how they look and handle; the easiest way to differentiate is a quick look at the instrument panel. This private airplane is a budget buy. It is impressive considering the economics of operating.
They are the coolest-looking airplanes, and the high wing is very convenient, especially in the rain. The Cessna 150 and 152 are straightforward, robust, simple, and light, such as a feather.
2. Cessna 172
The Cessna 172 is the world's most produced general private aviation aircraft. Every pilot has to fly one at some point or another. The handling of this airplane is classic, heavier, less snappy, and overall a better performer.
It has a character. While not a fast bird, it will get you to any location with an airstrip. The handling is the allure of this plane, but the cost is even more appealing. The engines are smooth as butter and also reliable with a higher TBO.
One of the most significant benefits here is that you can fit four adults, and everyone's comfortable. It has two doors, which feel more natural but convenient for the passengers as they do not have to climb over a seat to get to the back. You can have it for $50,000 or less; it is about the most fun you could have on a private plane.
3. Piper Cherokee PA-28
The Piper Cherokee PA-28 is another general aviation paramount. This private aircraft is just as classic, reliable, and gentle. The PA-28 has seen multiple design changes and improvements, including the lengthening of the cabin, wing redesign, a larger baggage compartment, and its retractable gear variants. The handling of this aircraft is gentle and forgiving.
The simplicity of the systems in this airframe makes it inexpensive to maintain. 
4. Beechcraft Musketeer
Beechcraft Musketeer is another airframe that makes a mark on famous private airplanes.
The Beechcraft Musketeer is a low-wing, four-place single-engine private airplane with friendly handling.
Initially, this aircraft had a Lycoming engine; later, the Continental engines replaced the Lycoming engines.
The most significant difference in this aircraft is its landing gear. Built with a rubber puck system and unique trailer idling link, it is not uncommon to feel a skipping sensation when landing.
Besides the landing gear, this airplane is straightforward.
It performs as well as the more popular airplanes with 165hp under the hood. This plane is also solid and affordable compared to some more mainstream options.
5. Grumman AA-5
Grumman AA-5 is another true classic. This single-engine Grumman AA-5 family may be one of the better-kept secrets, offering simplicity while cruising faster and staying efficient.
But the best feature of owning a Grumman AA-5 is its parts and service availability in the USA. It looks and flies like a little fighter plane. One of the best things about this airplane is its handling well. It is responsive and reminds me of driving a stick shift. Grumman AA-5 replaced cables and tie systems with torque rods, and the outcome is an aircraft that requires little input to change its attitude. 
The visibility of this private airplane is another aspect worth mentioning. The low instrument panel and wraparound windows provide panoramic views.
You can also operate the Grumman AA-5 with an open canopy that can provide a unique experience. The fiberglass landing gear is forgiving and easy to maintain. So, that is why the AA-5 series meets the list of the best airplanes for beginner pilots.
Image Source: flyguy_aviation via Instagram.