What are the PPL checkride pass rate and a bonus tip?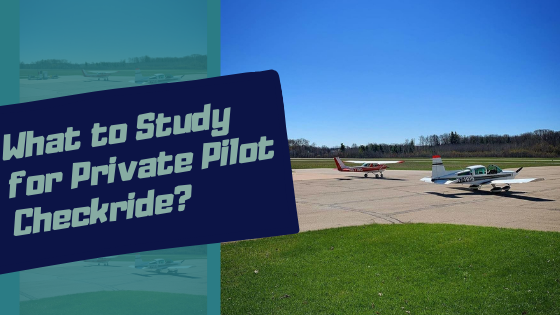 Lastly, I was hoping you could talk to your flight instructor about your DPE.
Each area or flight school has one DPE. So your flight instructor has a perfect idea of what kind of questions a DPE may ask. Your flight instructor is familiar with the airport a DPE prefers to fly to, the questions he asks, and the maneuvers he wants to examine during a checkride.
Typically, each DPE has its way of examining a checkride. They ask the student pilots to do the same tasks and then similar schemes, if not the same.
What does the check pilot prefer, electronic charts or paper charts?
There must be an emergency procedure that a particular DPE often wants student pilots to demonstrate.
Does the DPE wish to know about the aircraft logs?
Knowing what you may get on your check ride is a good idea to lower your chances of failing the checkride.
The private pilot checkride passing rate has dropped by 5% in the last decade. Ten years, the passing rate used to be 80%, and today it's just over 75%.
It means the days of memorizing are long gone. Before ten years, a student pilot could remember all the questions and answers from the book to prepare for the checkride. Today the pilots need to understand the subject to become proficient pilots and expect any question from the DPE.
A bright, skilled pilot can answer any question about any situation. If your DPE notices that you memorized the questions, there is a chance he will dig in further to check your knowledge on the topic.
If this happens, there is a likelihood that you will fail the checkride.
Therefore, prepare well and go for your checkride with confidence.
Don't just memorize but understand every detail of the subjects. Have confidence in yourself to perform better on your checkride.
There is nothing to fear if you have already studied adequately and prepared using the books I mentioned.