Bose A20 vs. Lightspeed Zulu 3: Unraveling the Battle of the Skies.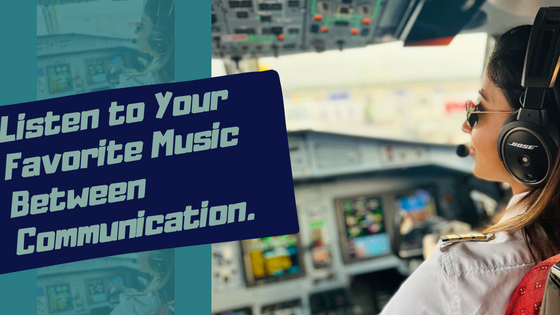 Why do many pilots want Bluetooth connectivity in their aviation headsets?
Although unavailable on every aviation headset, Bluetooth functionality is a criterion you will want to consider when considering which model is best for you.
Bluetooth connectivity enables users to make and receive calls, listen to their tunes, or do a host of other things without taking off their headsets or even plugging a cable into a jack. A Bluetooth option allows pilots to pair their headsets with nearby mobile devices such as phones, tablets, or GPS equipment.
Headsets without Bluetooth connectivity can use a Bluetooth adapter. However, that can sometimes be more trouble than it is worth.
Thus headsets with organic Bluetooth functionality are considered for the following ranking.
Number 3: Lightspeed Zulu 3
Cost: ~ 850 USD
This high-comfort, hi-tech option is prevalent on the market despite costing a pretty penny. The model design emphasizes durability and comfort with ear cups that are 30-50% larger than comparable models. The ear seals are padded with memory foam and are contoured to follow the user's jawline, increasing comfort while minimizing sound leakage.
Another comfort-enhancing feature is the adjustable headband, which applies significantly less clamp pressure than previous Zulu headsets. 
Although the model is comparable to the Bose A20, the ANR in Lightspeed Zulu 3 is not at the same level.
The Zulu 3 is built around a Kevlar core which is extremely strong and durable while also weight-saving. Pilots particularly like the braided kevlar cable, which is durable and resistant to tangling.
As for built-in Bluetooth, this set certainly checks all the boxes. Specifically, Bluetooth has a feature that detects radio and intercom traffic and automatically lowers the volume of auxiliary devices to prioritize those channels. The auxiliary volume gently ramps up once the radio and intercom channels clear up. Finally, the model comes with a copy of FlightLink.
There is not much you could ask for regarding Bluetooth functionality regarding the Zulu 3. Comfort, sound technology, and durability also rank highly. Is it costly? Probably. However, it is ideal for pilots looking to spend on something that will save them a lot of trouble down the road.
The Lightspeed Zulu 3 headset is certainly a top-tier, premium product. It brings you all of the hi-tech features of flagship products at a reasonable price without sacrificing comfort or durability.
Comfort was prominent in the minds of the engineers who designed this product, and they succeeded in creating a product that can be worn comfortably over long flights. 
In particular, the ear seals are 30 to 50% larger than the adversary products and are designed to follow the jaw's contour. The ear seals are lined with memory foam to ensure a comfortable but tight fit on the wearer's ears. Moreover, the adjustable headband and flexibility built into the product significantly reduce clamp pressure.
The product's durability is also admirable. The Kevlar core maximizes strength and flexibility while reducing the set's weight. Users particularly like the Kevlar braided cable as it is solid, durable, and tangling-resistant.
Regarding sound quality, the Zulu 3 falls short of the Bose A20 (discussed later) but is still first-rate. 
The Zulu 3 is very popular among aviators and offers excellent value for money. Pilots who invest in a pair of these headsets get a premium quality ANR headset at a reasonable price.
Number 2: Bose ProFlight Series 2
Cost: ~ 1000 USD
Let's get something straight from the get-go: this model has landed in the runner-up spot because it is an in-ear model and thus only suitable for jet cockpits. Otherwise, it would have been sitting at number one. Having cleared that, this is an excellent piece of tech with a broad base of happy customers who can't stop raving about it.
The ProFlight Series 2 offers pilots the benefits of Bose's unmatched ANR technologies in a lightweight – but durable – in-ear housing. Moreover, a 5-year warranty affirms the durability and robustness of this headset and FAA TSO certification.
As its name suggests, the ProFlight Series 2 is the successor to the Series 1 and features many improvements.
In particular, the cord construction is thinner and lighter to not tug at the user's head when looking around. Weighing in at only 4.5 oz (128 grams) and featuring many new design features, it is a wonder how Bose has managed to fit so many features into such a compact and lightweight housing while retaining durability.
The Bluetooth features of the ProFlight Series 2 are more than anyone could ask for. Bose has streamlined the interface with the Bose Connect app, which makes audio sharing, pairing, and other connection issues mere child's play. Moreover, there are two options for audio prioritization. The first option allows the user to mix radio and intercom audio with the auxiliary audio.
In contrast, the second option mutes the auxiliary audio entirely when traffic is on the intercom or radio channels. Turning on the second option means that pilots can enjoy their tunes without worrying they will miss important transmissions.
Number 1: Bose A20
Cost: ~ 1100 USD
This headset is widely regarded as one of the best aviation headsets available on the market, and it is undoubtedly one of the most popular premier flagship products. The sheer quality of this model is testified by the fact that many leading aircraft manufacturers deliver their aircraft with Bose A20 headsets already preinstalled.
Bose is an industry leader in sound technology and has applied its knowledge and expertise to equip this model with the best in terms of ANR.
This headset far exceeds the baseline market features in terms of Bluetooth functionality.
The Bose A20 headset can pair with up to eight different devices, including phones, tablets, and GPS equipment. Its audio prioritization is also highly customizable with two settings. The 'mute' setting immediately mutes the auxiliary sound signal when communications are incoming, while the 'mix' setting allows the auxiliary sound to mix with communications. 
The Bose A20 is also a big winner in terms of comfort. Engineers have specially designed the headband to significantly reduce clamp pressure, which can get annoying on longer flights. Moreover, the set weighs only 12 oz (340 grams), making it one of the lightest over-the-ear headsets.
Finally, the Bose A20 has FAA TSO certification, which goes a long way toward ensuring that this is a sturdy product.
Bluetooth functionality is not yet a market standard, and many options are available without Bluetooth. Nevertheless, it is undoubtedly a practical option to have, seeing that – as a pilot – your headset is bound to become an integral part of your life that is always with you.
Image Source: @shahiritika via Instagram.