Cheap ADS-B out solutions for easy installation.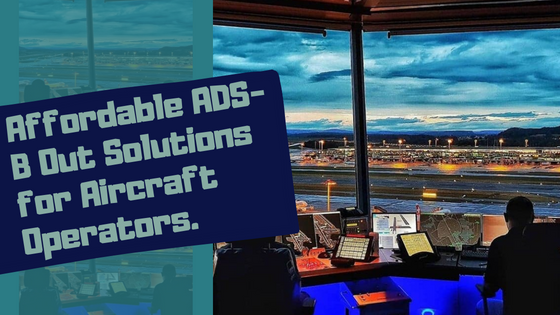 Due to the recent popularity of the ADS-B, many pilots speak about getting an ADS-B out device.
However, I am specific that many pilots, even private pilots, are unaware of the easy installation of ADS-B out devices. Indeed ADS-B devices make flying safer.
This post will clarify how ADS-B out solutions don't have to be expensive and challenging to install.
By now, pilots from the USA might be familiar with these terms.
Most student pilots have yet to learn much about this topic—especially where this next-generation air traffic management technology is unavailable.
Cheapest ADS-B out solutions for quick installation.
If you have been anywhere around over the last decade, then you know that the FAA put its foot down a long time ago. The ADS-B Out mandate is here to stay—and there's nothing you can do about it.
Contrary to what many would believe, this mandate wasn't hatched by government bureaucrats as a ploy to squeeze out some of your hard-earned dollars and make your life more complicated.
Instead, the commission is just a tiny part of a decades-long effort by the FAA to make all aviation—including General Aviation—safer for everyone involved.
The government has invested billions of dollars in setting up ADS-B ground stations throughout the USA and has kept to their side of the bargain.
All they ask in return is that aviators invest in bringing their aircraft up to the mandate's standards. Fair enough.
The good news is that equipping your aircraft for compliance with the mandate is less expensive than you might think.
As a matter of fact, if you have a Mode C transponder, you are already halfway there.
In the following, we will present some of the most economical ADS-B Out solutions.
The equipment involved in these solutions is reasonably priced, and their installations are also simple and cheap and entail less aircraft downtime.
Like others who have adopted these solutions, you may conclude that the most tiresome aspect of meeting ADS-B Out compliance is not buying and installing the necessary equipment—it's the paperwork waiting for you at the end.
So, roll your sleeves, and let's get cracking.
Garmin GDL 82 – 2,095 USD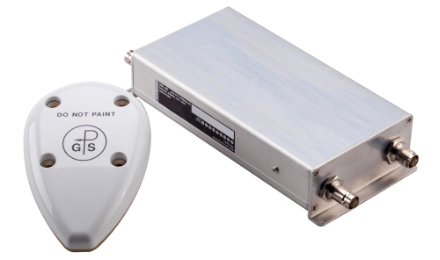 First up, we have this little guy from the avionics giant Garmin. GDL 82 is one of the cheapest and most cost-effective ADS-B Out mandate-compliant kits available.
As this is a Garmin product, Garmin kept the price high for the quality. Garmin has a solid reputation for consistently delivering high-quality avionics.
The GDL 82 is small, lightweight, and integrates with your existing Mode C transponder and antenna.
It includes a built-in WAAS GPS unit and ships with a GPS antenna which you can install in a suitable position in your aircraft.
The system provides datalink output on the 978 MHz (UAT), thus meeting FAA compliance for aircraft operating in US airspace below 18,000 feet. It utilizes AutoSquawk technology to sync with your existing aircraft's transponder.

One of the essential features of this ADS-B Out solution is that the installation is easy, cheap, and non-intrusive.
As the system works in parallel with your existing Mode C transponder, your work is already halfway done. Quick and easy installation minimizes cost and aircraft downtime and helps you meet compliance with the least possible disruption to your avionics panel.
Ideally, you should complement this system with an off-the-shelf ADS-B In receiver to reap all of the benefits of having a complete ADS-B In/Out solution.
uAvionix skyBeacon – 2,099 USD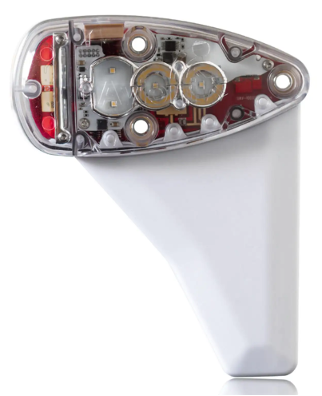 This elegant solution replaces your wingtip position lights with the skyBeacon.
As such, this option boasts one of the lowest installation costs for an ADS-B Out compliance kit. Not only that, but it also boasts the most extensive approved model list for UAT ADS-B Out compliance solutions.
Like other budget kits, the skyBeacon works with your existing Mode C transponder. It has a built-in WAAS GPS, and no extra wiring or external antenna mounting is required for the GPS to work.
If that isn't enough, you also get an extremely bright—and energy efficient—set of position and anti-collision lights. 
All you need to do is take out your old position light and plug the skyBeacon in its place. It works with your existing transponder, breaker, and wiring. Really—it's that simple.
After installing the skyBeacon, the uAvionix mobile app guides you through the rest of the setup process, including setting your necessary ICAO address, aircraft size, etc.
uAvionix tailBeacon – 2,099 USD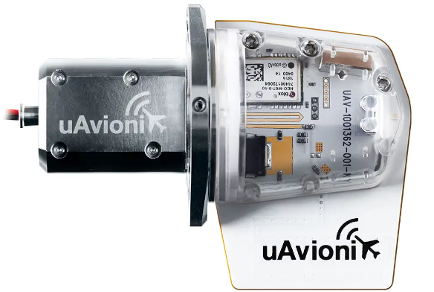 As an ADS-B Out solution, the tailBeacon is almost identical to the skyBeacon.
The most significant difference is that this solution replaces the tail beacon rather than replacing one of the wingtip navigation lights.
Thus flyers can have an FAA-compliant ADS-B Out solution that is easy and cheap to install and also get an upgrade on their rear position light in one short stroke.
Like the skyBeacon, the tailBeacon integrates with any Mode C transponder and has a self-contained WAAS GPS unit. Easy installation negates the need to purchase any additional GPS equipment or antennas.
The LED light is also a significant upgrade over traditional incandescent lighting and achieves much higher brightness with only a fraction of the power.
Also, on par with the skyBeacon, installing the tailBeacon is extremely easy. Just remove the old tail light, connect the wiring, slide the tailBeacon in, and twist to lock it into place. 
Presto, you're done!
Following installation, the uAvionix mobile app will guide you through the final setup and configuration. Configuration involves setting the correct ICAO address, aircraft size, and other parameters.