Pilot training in India eligibility. Know your requirements and begin sooner.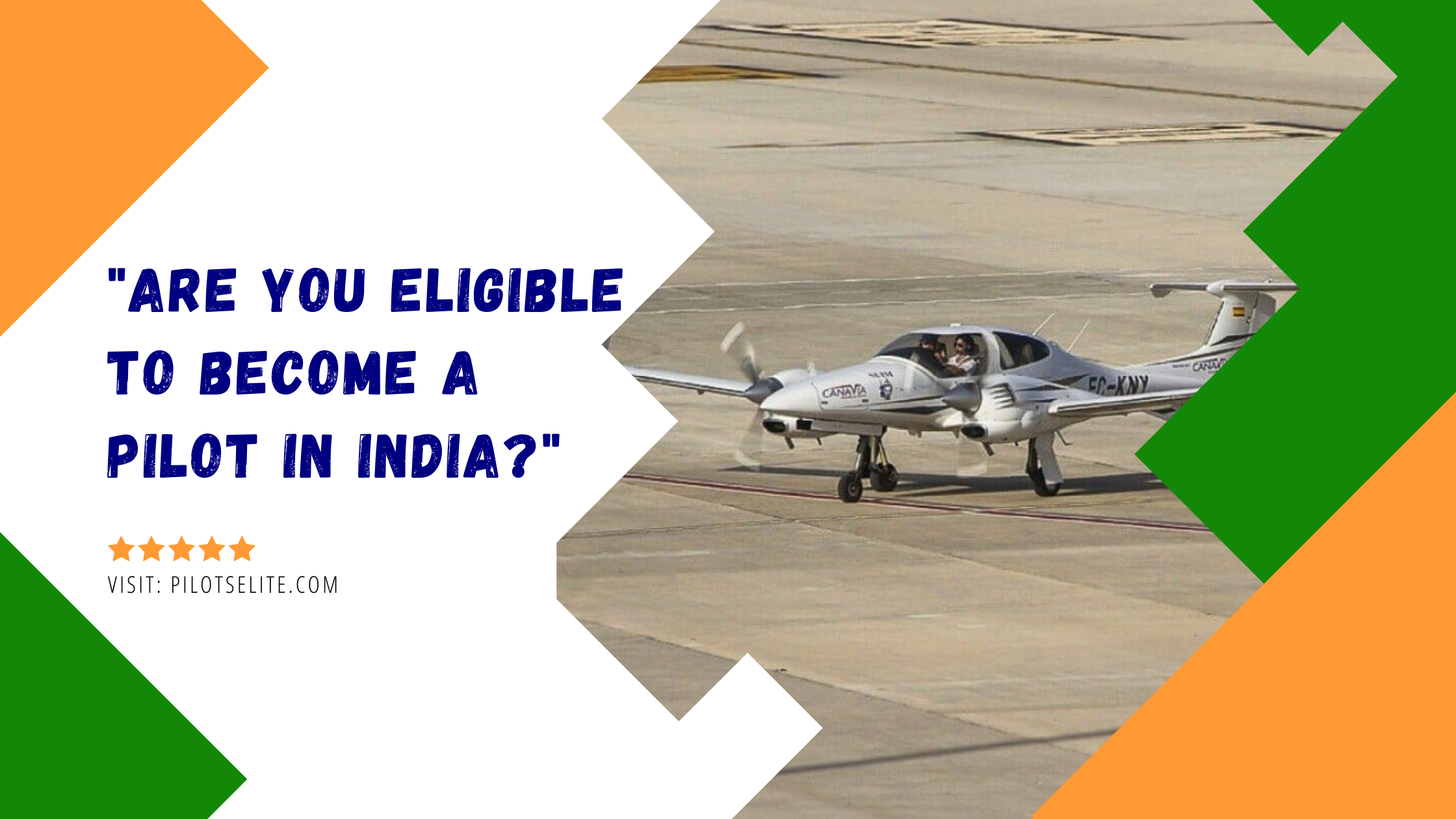 With airlines in India extending their fleet, there is ample opportunity waiting for Indian students to build a career in aviation.
But first, you have to figure out the following:
Are you eligible for the pilot training course in India?
I will answer that question elaborately in this article. Nothing can stop you from getting a job in an airliner cockpit once you are eligible to become a pilot in India.
Let's start by answering a common question.
What is the age limit to become a pilot in India?
Now aging is something you can't stop. Hence you should get your commercial pilot license in India before 30.
You are eligible if you are 18 years old in India and your parents are willing to financially support you for your pilot training fees.
Now it depends on your perspective on what kind of job you want as a pilot.
Are you willing to work for any air charter companies or private jets?
Or do you intend to be on the airline?
If you want to work in an airline, you better hurry.
Airlines in India prefer to hire pilots under the age of 30.
Airlines always want to have pilots who will stay longer with the airline.
I wrote above that the age limit is 18 to 30 years old. Let's clarify a bit more:
One must be 16 years old to apply for a student pilot license;
You must be 17 years old to have your private pilot license;
By 18, you can obtain a commercial pilot license for yourself.
They are wrong if someone tells you you cannot get your commercial pilot license after 30.
You can get a commercial pilot license even at 40, but your opportunities to work in airlines will be limited.
On the other hand, once you are over 30 years old, you can face multiple difficulties. One of them might be health concerns.
What is medical fitness eligibility for pilot training in India?
In your 30s, you might face several health issues you never had in your 20s.
Yet, there are few basic medical requirements for acquiring a pilot license.
One must have 20/20 eye vision. As a pilot, you must have perfect eyesight to perform your flights safely.
Now some of you may concern about wearing eyeglasses.
Wearing eyeglasses will not stop you from getting your commercial pilot license as long as you have 20/20 vision wearing spectacles.
One must not be color blind. Being color-blind will disqualify you from becoming a pilot.
You have to be physically fit and mentally fit. A mentally unstable person cannot take the responsibility of flying an airplane with passengers.
There are many other medical checks that the DGCA will request you to perform.
Once you pass all the medical check-ups, you will be issued a medical certificate.
The medical certificate is proof that you are fit to fly and acquire licenses.
You will need a 2nd class medical certificate to get your private pilot license.
You will need a 1st class medical certificate for a commercial pilot license.
Is it easy to become a pilot in India?
The answer is YES and NO. If becoming a pilot was easy, the airlines wouldn't be concerned about the shortage of pilots.
Yes, there is a shortage of pilots due to the airlines buying more airplanes to extend their fleet.
So YES, becoming a pilot in India is easy if you are qualified to perform the job.
If the airline believes you can perform your job safely as a pilot, you will eventually get your career.
Although with a rise in the number of airplanes flying daily around the globe from and to India, the airlines will not hire someone if they deem unfit to perform the job.
So you have to decide how well you will build yourself as a pilot and only then be eligible for becoming a pilot in India.
It is true no matter which country you want to work for an airline.
You will be eligible if you can dedicate your time and patience to becoming a pilot.
And the best thing is whoever starts flying once never finds it boring because flying an airplane is mesmerizing.
How much time is necessary for pilot training in India?
The pilot training course may take 2 to 4 years in India, which means a time commitment from your side.
If you do not have the time to work hard and manage time for flight training, you must choose a different career path.
Pilot training in India requires longer than flight training abroad because accommodating student pilots in a limited number of aircraft and completing the flight hours involves time.
If you desire to finish your pilot training quicker, you can choose a flight training institute abroad.
Usually, a flight training school abroad can give you a commercial pilot license with an additional instrument rating between 12 months to 16 months.
How many hours are required to become a pilot in India?
According to Indian civil aviation regulations, one must have flown 250 hours to obtain a commercial pilot license.
And obtaining a private pilot license requires a student pilot to fly for at least 60 hours.
Getting your first job in an airline is not an easy task. You must be an intelligent pilot and an excellent learner to work in an airline.
So regardless of where you complete your pilot training, in India or abroad, the sooner you obtain your commercial pilot license, the better it is.
RESOURCES: