How to become a pilot after the 12th?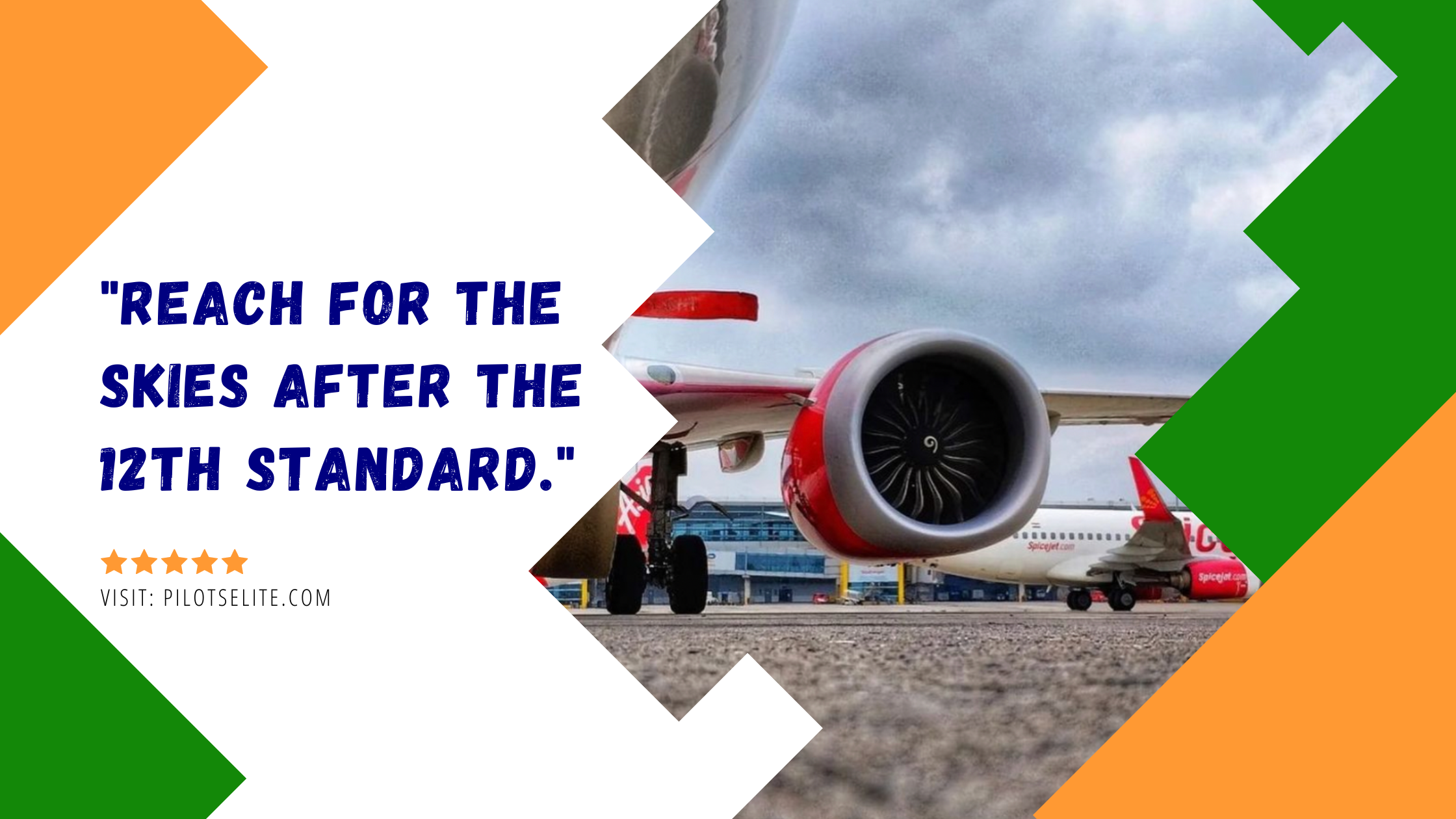 What should you do if you want to be a pilot after the 12th? If you want to be a pilot after high school, you can enroll in a pilot training course. 
Students who want to become pilots must be at least 16 years old and provide fitness and medical certificates.
This article will provide all the information you need to become a pilot after finishing high school. So, don't miss it.
Step 1: Get a Bachelor's Degree.
While a college degree is not always necessary to get started in this career field, the U.S. Bureau of Labor Statistics (BLS) reports that airline pilots must have a bachelor's degree in any major.
However, aspiring pilots can gain much more relevant knowledge by enrolling in an aeronautics or aviation bachelor's program.
Enrolling in aeronautics or aviation programs approved by the Federal Aviation Administration (FAA) is essential. The students must complete coursework in English, Physics, Mathematics, and Aeronautical Engineering regardless of major.
Step 2: Gaining the Flight Experience.
Aspiring airline pilots must complete a definite number of hours of flight training to qualify for the pilot's license.
To obtain a commercial pilot's license, 250 hours of flight time, in addition to 1,500 hours of flight time for an airline transport pilot certificate, is necessary.
You can complete flight training through degree programs or flying schools sanctioned by the FAA.
Airline pilots must also have a minimum of 40 hours of instrument flying expertise in-air and through the badge. Instrument flying ratings clarify a pilot's ability to fly in low visibility.
Success Tips:
Try to find a personal flight instructor. Although formal training provides primary education, it does not usually give enough experience to succeed as an airline pilot.
By hiring a private instructor, a student can have the opportunity to acquire in-depth knowledge.
Join the military. Many of the pilots have obtained flying experience through the military. Military pilots can also get substantial flight experience and are often attractive candidates for airline companies.
Step 3: Obtaining a Pilot's License.
There are flight hour requirements to get a pilot's license. As part and parcel of the pilot's license stipulations, some individuals are required to pass a physical exam that includes having a vision correctable to 20/20, good hearing, and no physical handicaps that could interfere with the job. Some individuals are also expected to pass a written exam, illustrate their flying ability, and take an instrument flying rating exam.
Step 4: Accomplish the Additional Tests and Training.
Many airline companies require pilots to take physical, psychological, aptitude, and drug tests as a prerequisite for the worship. Once the pilots get hired, they are generally required to undergo an additional 6 to 8 weeks of training, which includes at least 25 hours of flight time. Additionally, most of the new hires introduce as co-pilots. It is also common for some pilots to start their careers at a small commuter or regional airline company.
Starting at a small charter or regional airline allows them to gain more flying experience before being hired by a major airline company.
Step 5: Push Forward as an Airline Pilot.
Most of the advancement in this field depends on seniority. A pilot can reach the rank of captain across some other means.
Airline pilots can obtain an air transport pilot's license showing cross-country, night, and instrument flying experience.
Promotion in the field also requires passing some of the additional FAA's written and practical exams.
Pilots might also aim to acquire more flight ratings.
Typically, the ratings directly correlate to the type of aircraft that can fly, such as a multi-engine jet.
Success Tip:
Try to join a professional association. Airline pilots can continue learning and staying up-to-date with the changes in the industry through their membership in professional pilot associations.
Image source: spicejetairlines via Instagram.