Flight time building program.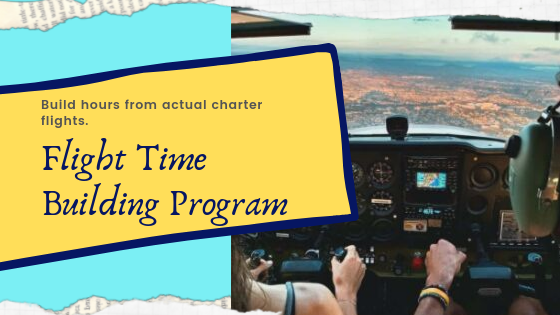 Building flight hours fast can be troublesome. The quickest way to gain hours is paying for flight time building programs.
We have a time building program for fresh commercial pilot graduates, and I explained all you need to know in this article.
Our program is tailored especially for:
South Koreans;
Malaysians
Indians;
Middle Eastern pilots who just finished their pilot training course recently.
I believe building flight hours is not just essential for applying to airlines, but it is critical to become a better pilot. If you think like me, then I must say we have the appropriate flight time building program for you.
Our flight time building program has helped many commercial pilots to grow sufficient hours to apply for any airline.
Only in a matter of 18 months, you will add hundreds of flight hours in your logbook.
Furthermore, the experiences from actual charter flights will push you forward in your commercial pilot career. The flight time building program we offer in Pilots Elite aids most pilots to improve their aviation knowledge.
You can send us an email for more information here: CONTACT US.
Cessna 172 time building for pilots to kickstart your career.
The most inexpensive and fast way is to build hours in a Cessna 172 aircraft and, if possible, with an air charter company.
A pilot with only commercial pilot license needs to build hours on moving forward into their career.
Our company has a fleet of Cessna 172 and BAE Jetstream airplanes, which we use to transport passengers. Hence we offer the flight time building program in Cessna 172 and BAE Jetstream.
But let's discuss only about Cessna 172 flight time build-up for pilots in this post.
Our flight time building program is straightforward:
You enroll with our company;
Choose Cessna 172 as you preferred aircraft;
Convert your license if you don't have a CAAP authorized commercial pilot license.
After conversion is complete pay the amount for the time build up package;
Start flying to build flight hours.
Cessna 172 aircraft is easy to fly aircraft and has excellent safety records. Therefore we trust our new applicants to operate Cessna 172 and, most importantly, the responsibility of aerial tour passengers.
Request for more information by emailing us here: CONTACT US
We operate as an air charter based in the Mactan-Cebu International airport.
Most of our passengers are international tourists traveling to multiple destinations.
As you will be flying Cessna 172 initially with real passengers, there is no room for mistakes, and there will be no overlogging of your flight time.
You will start working as a safety pilot.
To begin with, you will fly until 300 hours as a safety pilot in a Cessna 172 and can log the hours as dual flight time. When I say 300 hours, I mean 300 hours of total flight time in your logbook.
It will take no time to reach 300 hours, assuming you already have 200 hours before enrolling in our company.
Once you have logged three hundred hours of cockpit time, you will be eligible for an Air Charter pilot license application in CAAP.
Succeeding:
You will have an air charter pilot license issued by CAAP;
You will no longer fly with another pilot;
Being the sole pilot in the cockpit, you can log your flight hours as a PIC.
At this point:
Some other new applicants for the flight time building program may take the right seat as a safety pilot.
It may sound strange to have two pilots in a Cessna 172 cockpit, but that's how the program works.
But you will still log the flight hours as a PIC because now you have your air charter pilot license as per CAAP requirement.
According to the contract you sign with the company, you will be allowed to fly 250 hours of PIC in the cockpit of a Cessna 172.
Being a pilot and build hours is pretty expensive. There are no cheap ways to become a pilot. However, there are smart ways which most new pilots are unaware.
RELATED: How to get flight hours?
Request for more information by emailing us here: CONTACT US
Who needs our flight time building program?
If you are a fresh commercial pilot graduate, then you must be wondering what to do next.
Building experience must be your top priority.
Not all airlines require pilots to have thousands of hours logged before applying for a job, but some do.
If you want at least 500 hours before begin searching airline job, then our time build-up program is for you;
To gain experience and learn more before start flying airliners, pick our program;
If you enjoy operating in general aviation and have more flexible schedules, our charter is where you must start;
Being a flight instructor to gain hours is not your thing to build hours, so choose air charter;
Lastly, if you are short in cash to pay for thousands of hours for time building as a pilot.
See, I have been there too. Before I started flight training, I did not know that in today's world, a commercial pilot license and an instrument rating is not enough to work in an airline.
Many of us start flying without prior knowledge of what awaits later.
After done spending the money for flight training, you realized that you need to pay a lot more for gaining hours or may for a type rating.
Sometimes, the problem with type rating is if you can't get a job within six months of your evaluation, the evaluation will expire.
With all these problems and expenditure, many people choose to build hours. Building 1500 hours of flight time in a Cessna 172 is not going to cheap.
If you are struggling with arranging the money, then you can choose our charter company.
The flight time building program in our company is inexpensive, and you might even get paid depending on your performance.
Request for more information by emailing us here: CONTACT US
Let's analyze our program in depth.
Assuming you have a valid commercial pilot license and an instrument rating.
You have 250 hours total flying time in a Cessna 172.
Once you enroll in our company, we will guide you to convert foreign license into a Philippines commercial pilot license.
Don't overthink, license conversion is quick, and you only need to fly 30 hours. You have to process your license conversion.
So now we can say 250 hours of flight time plus 30 hours for conversion, you already have 280 hours flight time.
What comes then?
As per the CAAP requirement, one must have at least 300 flight hours to be eligible for applying for a charter pilot license.
With 280 hours, you can operate from the right seat of the Cessna 172.
You will get a schedule to fly with a senior pilot in the company and tourists. The next 20 hours, you can log it as dual.
So 280 hours + 20 hours Dual = 300 hours total time.
Now you are eligible to apply for your charter pilot license.
Flying this first 20 hours as a safety pilot may take some time.
As you know, a Cessna 172 has a capacity of 4 occupants, including a pilot.
Sometimes our company has three tourists in a group. Thus having three tourists and one pilot, there is no chance for you to fly as a safety pilot.
So you have to wait for a schedule of flights that has two tourists in a single group. Well to fly 20 hours it will take two weeks.
Do you clear understanding until now?
With 300 hours of total time and a charter pilot license, you can now begin flying as a PIC.
But that also depends on the company check pilot.
If the company check pilot is unsure that you are ready to take the responsibility, he or she may want you to fly a few extra hours as a safety pilot.
But it is uncommon for a pilot with 300 hours and a commercial pilot license that can't operate a Cessna regardless of the number of occupants inside.
Let's believe you begin flying as the PIC with passengers once you got your charter pilot license. You can frequently fly from this stage.
As per the program, you will fly 500 hours in a Cessna 172.
As you already added 20 flight hours as DUAL time in your logbook, your opportunity is to fly the remaining 480 hours as PIC.
During this 480 hours, you fly as a PIC. Occasionally you will have a safety pilot.
Having a safety pilot depends on the number of passengers scheduled for your flight, as well as the availability of a new pilot signed enrolled for the flight training program.
Let's do the total math now.
300 hours + 480 hours = 780 flight hours.
How long do you think you reach that stage?
Our charter company operates scenic flight more often than you can imagine.
We used to operate more frequently until the COVID crisis struck. But yet we see passengers coming.
So relying on this current condition, I must do not have high expectations.
But to fly these 500 hours, you will have to wait for a year or 18 months at max.
Better opportunity lies ahead.
Once you have completed all the 500 hours, now you will have the option to pick.
Do you want to continue operating with the company?
Or start looking for jobs that pay a better salary.
That is all up to you.
How challenging location and operational procedures can improve your piloting skills? 
So you have to follow all the rules and regulations of controlled airspace.
You will have to face all the challenges and traffic congestion as much as the airliners.
You will experience the communication of a controlled airport even before you are in the airlines.
The best part:
Being a frequent charter pilot in Mactan-Cebu international airport, you will share the communication frequency with major airliners arriving and departing from this airport.
What will be your benefit from flying in and out of crowded airspace?
Building your hours at this airport, you will get heads up of communication in a busy airport even before you start your airline career.
Although we operate from the General Aviation of Mactan-Cebu international airport, you can feel the professional environment as a pilot here.