9 Best gifts that private pilots would be thrilled to receive.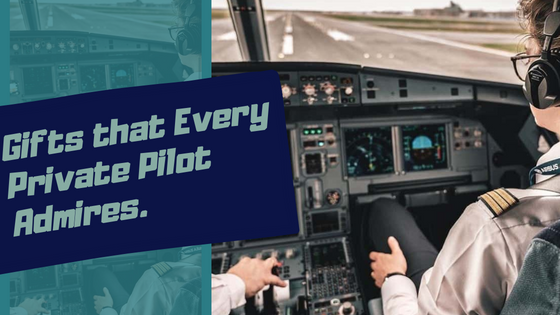 Pilots are proud people and passionate about aviation and airplane. Not all, but mostly!
So, which gift would make a private pilot happy?
Remember this: Everyone loves it when the presenter gives some thought to the gifts.
Pilots enjoy flying regardless of private or commercial, and a gift that allows pilots to express themself would make them happier.
Let me explain what I mean.
As a private pilot, I would love any gift to help me with my flying. The cherry on top will be if the presenter gives some thoughts on my preferences.
Pilots can use gifts for flying, and others they can use to flex about their flying hobby.
Essential materials for flying as a gift for private pilots can be costly.
But the gifts that blow a trumpet about their passion can be inexpensive and, most importantly, make a pilot very excited too.
Ultimately, a gift is not about a hefty price tag but the thought process behind it.
There are all kinds of humans and all kinds of pilots. If you think pilots are the kind of humans that like expensive gifts, then you're wrong. If a person judges a gift by a price tag, then I believe you're better off not presenting them anything.
Before you buy the gift for a private pilot, understand his personality, then decide about a present depending on your budget.
What are the gifts for private pilots that aid in flying?
An aviation headset for flying;
A tablet to ease cockpit management for private pilots;
Handheld radios to listen to other pilot communication;
A pilot smartwatch to aid in navigation;
An aviator sunglass is essential for pilots to fly on a sunny day.
Inexpensive gifts, yet pilots would be excited to have each one of these:
Items of clothing that speaks of a pilots character;
A model aircraft to remind everyone about a private pilot's favorite hobby;
Aviation wall decor to decorate a pilot's room.
Let me discuss further why each gift is necessary and why a private pilot would love it regardless of the season.
What are the best gifts for private pilots?
I categorize gifts in two sections, and I'll explain how each present makes a pilot thrilled.
Category 1: Gifts that can aid private pilots in flying.
An aviation headset for flight.
Every pilot needs a headset to communicate with other traffic in the airspace. Most student pilots have their headsets, and once they get their private pilot license, they continue to use their old headsets from their private pilot training.
However, typically student pilots purchase inexpensive headsets.
Inexpensive headsets can carry out the work but are uncomfortable for long flights.
Thus presenting a good quality headset to a private pilot is a great idea.
A good quality headset price ranges between 300 USD to 1000 USD.
Private pilots often use a headset in the 200 USD price range but buying a headset with better attributes for your favorite pilot will make him very happy.
Pilots are passionate about aviation. For some, flying is a hobby, and they love to collect aviation stuff.
In contrast, you are giving a private pilot something that can aid him in flying.
The cheap aviation headsets are suitable for communication, but the clamping pressure of affordable headsets becomes uncomfortable during long flights.
Also, pricey headsets offer many other functions such as Active noise reduction and BlueTooth connectivity.
Overall, a headset contributes to enhancing a pilot's performance in flight.
So definitely, an aviation headset is a splendid gift for a private pilot.
You can read this article on the best headsets for student pilots to understand a bit more about aviation headsets. Though the article points towards student pilots, I explained a great deal about good headsets for most private pilots.
A tablet to ease cockpit management for private pilots.
Private pilots operate small aircraft from a tiny cockpit. Regardless, the challenges of flying are not any less than those of large aircraft.
Therefore, pilots carry numerous items to ensure safe flight operations, keep track of the weather, and navigate various airspace.
Accomplishing all these tasks require excellent cockpit management. Fortunately, so many of these tasks become less troublesome using a tablet.
Pilots prefer to carry an iPad for better cockpit management.
However, many pilots wish to get an iPad but can't allocate the budget to have one.
So, if your private pilot acquaintance doesn't have a tablet, you can present him with an iPad.
I believe the pilot will be pleased to have an iPad because he understands the value of an iPad for the cockpit management of a private pilot.
There are different models of iPad and if you are confused about choosing a suitable iPad for a private pilot, look at this post here.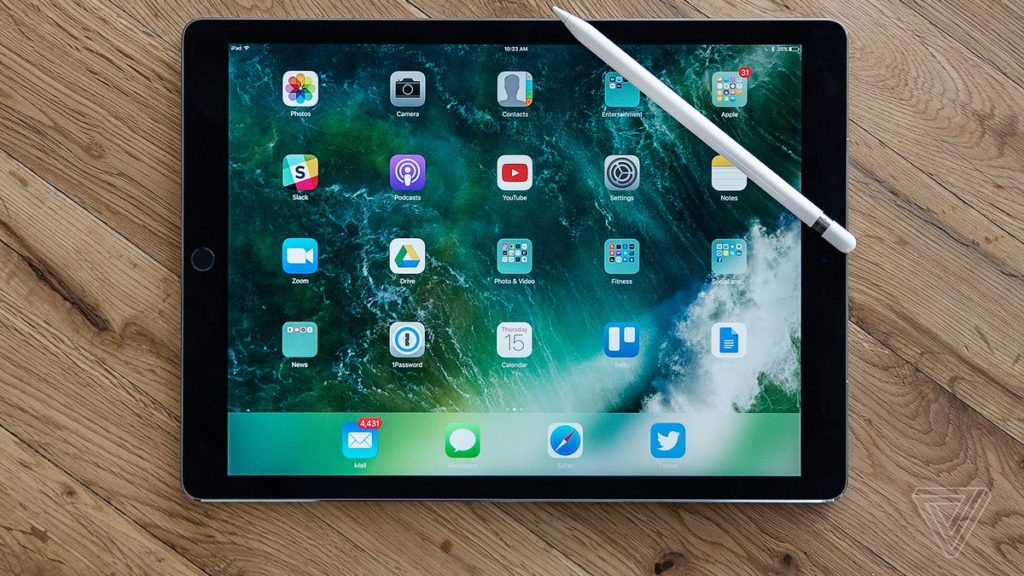 A private pilot can use an iPad to access navigational apps and track the weather during a flight.
Using an iPad would make a private pilot less vulnerable to adverse weather. A private pilot can get a heads up on the weather at the destination airport and en route using an iPad during the flight.
Likewise, a private pilot can carry essential documents and books in PDF format without taking heavy books on the flight.
RELATED: Best iPad for pilots.
A pilot smartwatch to aid in navigation.
Watches are loved by everyone regardless of their profession. There are watches strictly designed for pilots and loved by watch enthusiasts.
Some pilot watches are analog, and some are digital.
In this age, analog pilot watches are not so helpful. Yet, your private pilot friend may prefer analog watches over digital watches. Here, I'll discuss digital pilot watches.
I prefer analog pilot watches because I find them intriguing.
In contrast, smartwatches from Garmin are very useful inside the cockpit. Though I don't know how to use a smartwatch for flight, I'm sure if a private pilot gets a Garmin watch as a present, he'll learn to utilize its functions in flight.
Garmin has several models in different price ranges.
A Garmin smartwatch for pilots has many notifications and information available in real-time that aids pilots in crucial times to conduct safe flights.
Although all information is available on the flight display panel, wearing a pilot watch is another way for a private pilot to express that I am a passionate aviator.
An aviator sunglass to fly on sunny days.
Do you know there is a sunglasses design name the Aviator?
I won't discuss how a particular model got named after pilots, but pilots look fabulous in a pair of Aviator sunglasses.
If your private pilot friend wears sunglasses, he won't mind having a new pair.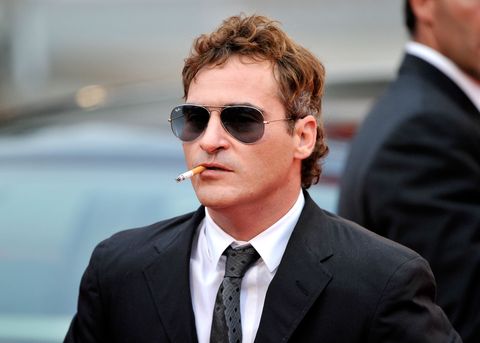 If it's a Ray-Ban aviator, the pilot would love it. It's another way to boast about your hobby/passion in the pilot community.
It's not just about looking good in a pair of sunglasses. Private pilots avoid adverse weather and prefer flying on sunny days. Though sunny days are great for VFR flying, the general aviation area can be tough on hot summer days.
With the sun glaring from all directions, wearing a good pair of sunglasses is essential. It's hard to even look outside the aircraft and have good sight without an aviator sunglass.
So, a private pilot must wear sunglasses to protect his eyes. Hence, a Ray-Ban Aviator sunglass is a nice gift for a private pilot.
Flight Bag.
Whether a private pilot or a professional pilot, your pilot boyfriend needs a flight bag.
He may already own a flight bag. But there is a lot of option for choosing a flight bag.
And a pilot will always be happy to receive a new pilot bag as a gift, especially if you choose a new kit that looks more professional.
If your pilot boyfriend or husband already owns a flight bag, then you can choose a more durable and spacious pack than your pilot boyfriend's current flight bag.
If I were to buy a flight bag to present to a pilot, I would choose a pack that is not so common and the pilot can use it for multi-purposes.
Hence I will choose a flight bag that the pilot can use for traveling and inside the cockpit.
I mean to say a flight bag that is spacious enough to accommodate all the pilot kits and some extra clothes for the cross-country flight.
NOW
If your boyfriend is a professional airline pilot, he may not need another flight bag.
The reason is that he may already have a flight bag or carry-on luggage for long-haul flights.
A few brands that I may suggest for buying a flight bag are:
Flight Outfitters;
Lightspeed Aviation;
Travelpro;
Samsonite;
Victorinox
Brightline
GoPro Camera.
Assuming your pilot boyfriend has a cellphone with an excellent camera.
Nevertheless, cell phones cannot act as action cameras. That is when the GoPro camera comes into play.
Flying is an adventure full of unusual scenarios to capture.
How to do that?
It is not possible without a GoPro. Some photos look better if taken with a GoPro.
Your boyfriend needs a GoPro to capture all the moments while flying the airplane and share his journey with you.
If he doesn't already have one by now, it is the right time for you to choose the GoPro camera to gift your pilot boyfriend.
ADS-B Receiver.
Your boyfriend may or may not need this as a gift. But this will be a handy gift if your boyfriend has an iPad.
Your pilot boyfriend has an iPad with no cellular connectivity option; as a result, your pilot boyfriend will benefit from an ADS-B receiver.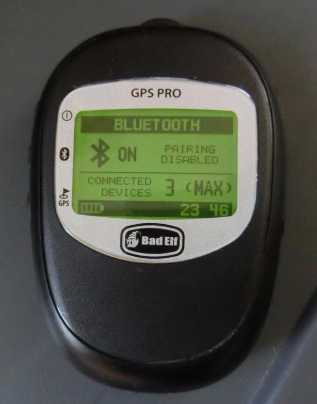 I prefer an ADS-B receiver aboard the flight because it helps with navigation.
I use the Bad Elf ADS-B receiver.
The ADS-B receiver can be an extremely reliable tool combined with an iPad.
Especially if the iPad has only WI-FI connectivity.
You can read more about why a pilot needs an iPad and an ADS-B receiver.
Category 2: Inexpensive gifts, yet pilots would be excited to have any of these.
Items of clothing that speak of a pilot's character.
As I mentioned earlier, pilots are a proud and passionate bunch. It's not everyone gets to fly an airplane daily.
Similarly, pilots like to talk about aviation and aircraft. There are many of jargons in the pilot community. Some quotes are hilarious, and some are straight-up arrogant.
There are t-shirts and hoodies designed for casual pilots with printed quotes and airplanes. Private pilots can wear such t-shirts and hoodies daily if they don't care about offending others.
Regardless a pilot can wear it to the airport, and other pilots will like the humor.
Any private pilot would admire an extra item of clothing that speaks aviation. They can wear a hoodie to the hangar or during cross-country flights.
A model aircraft to remind everyone about a private pilot's favorite hobby.
Everyone loves model aircraft, from kids to adults. Model aircraft are excellent, and some have genuinely fascinating and detailed construction.
Almost all pilots have a model aircraft at their desk, and those who don't have one fancy having one.
Model aircraft are widely available, yet not all pilots hold one.
However, a model aircraft of a pilot's favorite aircraft or favorite airline would delight the private pilot.
Not everyone understands what a pilot desires but good for you that I am here to help.
Trust me; all pilots love model aircraft regardless of their flying stage.
If you can figure out the favorite aircraft of your private pilot acquaintance or the favorite airline, you can find anything of choice to order online.
It would even be a good surprise gift for a private pilot.
Aviation wall decor to decorate a pilot's room.
Similar to a model aircraft, there are numerous wall decors available online. Different wall decors suit every pilot's tastes, from vintage airplane propellers to wallpapers.
If the private pilot is fond of vintage aircraft, you can surprise them with a vintage airplane propeller wall décor.
On the contrary, if your private pilot friend dreams of being an airline pilot and flying big jets, then you can choose a wallpaper of the respective airline.
There are too many options available to decorate a pilot's room. You must identify what your private pilot friend dreams of flying one day and buy a wall décor close to their dream.
This way, the private pilot can manifest flying the aircraft of their dream into reality.
Conclusion.
This article aims to give general people an idea of what a private pilot prefers. A regular person hardly understands a pilot's mind, much less what a private pilot needs.
The above-listed gifts for private pilots are suitable to surprise them on any occasion, including Christmas, New Year, and birthdays. After all, a pilot's passion always remains the same regardless of the season.
Most items in this article are helpful for private pilots as long as they fly an aircraft.
Give some thought to the person's preference and trust me, you'll find the best gift for a private pilot.