A list of study materials to get your private pilot license with ease.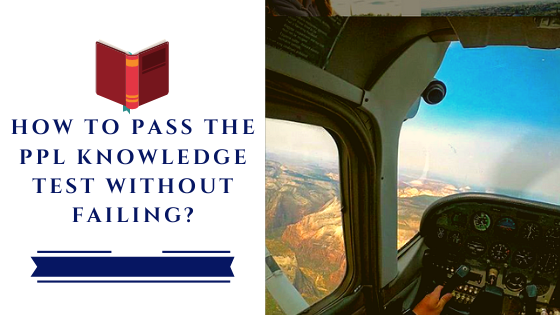 I'll guide you to excel at all stages of private pilot training. Private pilot training is not challenging, and in this private pilot study guide, I'll simplify your tasks.
Firstly, you need only five study materials to obtain a private pilot license. You would get PPL without any friction if you study and practice using the following materials:
One by one, I'll explain why you need each study material and how to use them at different stages of the private pilot training.
Many student pilots like collecting aviation books, and many never study them. Avoid doing so and save your money for something better. Having your hands on the right resource would benefit you tremendously.
I divided this private pilot study guide into different sections for stages of PPL training and the necessary study material for each activity (You won't need extra materials outside the five items in the list above.)
SECTION 1: Obtaining aeronautical knowledge and knowledge test endorsement;
SECTION 2: Preparing for the FAA private pilot knowledge test;
SECTION 3: Understanding flight operations and becoming competent in actual flying;
SECTION 4: Build confidence to face the examiner on your private pilot checkride.
Private Pilot Study Materials to Obtain Aeronautical Knowledge.
Seeing all these resources on the table may seem overwhelming. A student pilot doesn't need to study all these books. One book/course from each column is adequate to pass your private pilot written test.
Continue reading this PPL study guide to make the best out of limited study materials if you are on a budget.
SECTION 1: Obtaining aeronautical knowledge and knowledge test endorsement.
Typically students that look for a private pilot study guide are PART 61 student pilots and need a manual for self-studying.
From my experience, I found aeronautical information challenging to grasp in the beginning. Absorbing all kinds of information from various subjects is overwhelming.
Though I followed a physically structured ground school, I had difficulty consuming all information quickly. I can only understand what might a PART 61 student pilot go through self-studying at home.
My first recommendation is to purchase an online private pilot ground school. There are many options, and you shall choose the most suitable course.
There are two reasons why you must enroll in an online ground school course:
To learn about aeronautical subjects;
Obtain an endorsement for the FAA private pilot knowledge test.
I listed the best online PPL ground school courses in a different article. However, I recommend the ground school course by Rod Machado. In his classes, you'll find hours of lessons in great detail.
Within Rod Machado's course, if you pass the quizzes and exams, you'll receive an endorsement for FAA private pilot knowledge test through email.
You'll get your PPL knowledge test endorsement once you complete

Rod Machado's PPL ground school

course and pass the tests.
Rod Machado is an excellent instructor with 40 years of experience. Thus, learning from him is a privilege.
His explanation techniques are understandable, and you will remember topics concisely.
Most of the time, enrolling in a detailed online ground school course is adequate to prepare and pass the private pilot knowledge test.
RELATED: PPL written exam requirements.
However, if you are hungry for more information on aeronautics and flying, get yourself a handbook.
I suggest the private pilot handbook by Rod Machado. You can thoroughly read the entire book to acquire knowledge. Nevertheless, it's difficult for anyone to learn everything from a book.
Thus, you can use this FREE ground training syllabus to figure out the vital lessons from the handbook.
PART 61 student pilots are often on a budget and look for cheaper alternatives.
You can find alternative books, but most online ground schools have competitive prices. To enroll in a ground school that delivers the most value.
What are the alternative PPL handbooks?
The Jeppesen private pilot manual is the best alternative to Rod Machado's private pilot handbook.
There are multiple books available online. But you must choose the one with the best reputation and detailed with numerous illustrations and images.
Having an online course is adequate to pass your private pilot knowledge test. Your priority should be to study using the online private pilot course. Re-watch the videos within the course if you miss a topic.
Having a private pilot handbook is optional, and most student pilots don't read books these days.
That also depends on the kind of learner. Some students learn by watching, and others by reading books.
Enrolling in a ground school is a must to get an endorsement for PART 61 student pilots.
Aeronautical subjects are overwhelming initially, and studying everything you get your hands on will lower your chances of failing the private pilot written exam.

Capt. Elite.
RELATED: 13 Student pilot essentials.
SECTION 2: Preparing for the FAA private pilot knowledge test.
In this study guide section, allow me to explain how you can prepare and pass your FAA private pilot knowledge test.
Assuming you completed online ground classes and have a knowledge test endorsement. You're sufficiently knowledgeable to pass your FAA PPL knowledge test.
However, student pilots often fail the private pilot knowledge test because they can't finish answering the multiple-choice questions on time.
While hurrying to complete the test, student pilots select the wrong option to question.
To practice answering multiple choice questions similar to the FAA question bank and to familiarize yourself with the questions you would see during the exam, you need Gleims private pilot test prep.
In the day, student pilots memorized the questions and answers using test prep books to pass the FAA knowledge tests. This technique is followed by many student pilots globally today.
However, I discourage FAA student pilots from memorizing questions and answers because the FAA changes its questionnaire every year to dissuade students from learning.
FAA encourages student pilots to understand the fundamentals of any topic. If you comprehend the underlying concept of every topic, you can answer any question without hesitation.
Yet I recommend practicing using Gleim's test prep to familiarize yourself and practice answering questions within a period.
The FAA private pilot knowledge test has 60 questions and a time limit. Without practice beforehand, answering questions is challenging, especially for PART 61 pilots that didn't taken any exams for years.
RELATED: How difficult is the private pilot knowledge test?
You can also see the definition of why an answer is correct and other options are wrong in Gelim's test prep book. Understanding the reason behind a proper solution is another way to solidify your knowledge of aeronautics.
What are other alternatives to practice for the FAA knowledge test?
There are two types of test preps available:
Traditional books with multiple choice questions and answers;
Digital tools to practice answering questions similar to actual knowledge tests.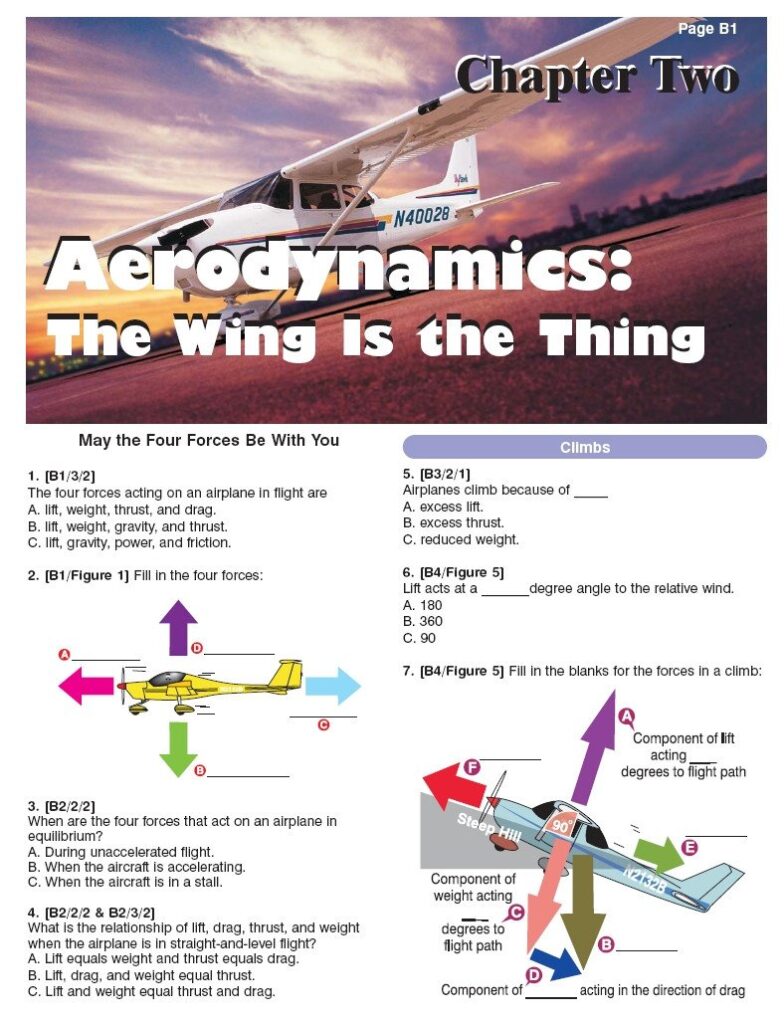 You can use either one of the systems to study for your Private pilot knowledge test.
I usually recommend using online tools for practice answering questions because the online tools are very similar to the actual FAA knowledge/written tests.
One online tool is the FLY8MA written test BootCamp. This product is a bit pricey at 149 USD.
If you're a traditional reader and want a textbook, then the best alternative is Rod Machado's eWorkbook. However, this book is only available in PDF but is a very inexpensive solution to prepare for the knowledge test.
Rod Machado's eWorkbook primarily refers to Rod Machado's private pilot handbook. The chapter and book's page numbers are mentioned next to each question in the workbook.
Thus, the Private pilot handbook is essential to solidify your knowledge with the eWorkbook.
RELATED: Best private pilot test preps.
Step by Step guide to studying for the private pilot knowledge test.
The most important is to set a deadline. Select a date you will take your FAA private pilot knowledge test. The best practice is to develop a date for three months from now.
The steps described in this article are to pass your exams and achieve a 90%+ score.
Step 1: Buy only the books necessary.
Don't go on a buying spree. While at a pilot shop, you'll be urged to buy any book with fancy colors. Don't do that because most books will collect dirt on your shelf later.
Buy the books I mentioned in Section 1 of this guide.
RELATED: The only books you need as a student pilot.
Step 2: Make a routine.
The two-step routine is pretty straightforward for anyone. You can follow this routine even with a full-time job.
You can make a suitable routine similar to the one above. PART 61 student pilots can have a more flexible way.
SECTION 3: Understanding flight operations and becoming competent in actual flying.
In this section, I discussed ways to improve in actual flying.
Flying an aircraft is the only way to sharpen your flight maneuvers and operation skills. However, it isn't apparent how reading books can contribute to the flight performance of student pilots.
Many student pilots naturally acquire flying skills quickly, and others have difficulty getting their first solo flight.
For some student pilots, the situation can be embarrassing.
Instead of discussing with others how they got their solo flight quickly, get your hands on "How to fly an airplane handbook" by Rod Machado. This book teaches simple tips and tricks and how to apply them to become a better pilot.
Many student pilots fly for hours with flight instructors yet fail to perfect airplane landing.
In VFR flights, the landing begins even before entering the traffic pattern.
One mistake leads to another and, finally, a lousy landing. With little changes to how you maneuver the aircraft during and timing, a turn can significantly improve your touchdown.
A flight instructor can't explain all the details during a flight, but if you read a flying handbook, you'll know every tiny detail about controlling an aircraft.
The FAA requires a minimum of 40 hours of flying time, 20 hours solo and 20 hours dual, to become eligible for a private pilot license. The reality is far from this. Student pilots in America fly around 60 hours to get their private pilot license.
Student pilots' most prominent issue is landing an aircraft smoothly. If you can't land a plane safely even after hundred hours of flying time, your flight instructor would never release you for solo flights.
Student pilots who take longer to get their first solo flight flies more hours than the required 40 hours to obtain a private pilot license, and the entire process becomes lengthier.

Capt. Elite
Read the How to fly an airplane flying handbook to make the learning process quicker and safe for airplane operations.
The book will teach you the aircraft limits and to what point you can maneuver an aircraft.
This book boosts your confidence.
You'll notice the tiny things that matter that you ignored before.
I suggest everyone utilize this book during their flight training. How can you do so?
On every flight, note where you struggle the most;
After each flight, refer to the note and study the chapter where it explains your flying problems;
After reviewing that chapter, apply your new lessons during your next flight;
Practice regularly to become better at flying.
What are the alternatives?
Students mostly struggle during takeoffs and landings. An inexpensive course from Rod Machado is available to master the art of takeoffs and landings.
If you are a visual learner, you can enroll in this short course and watch the flying lessons.
SECTION 4: Build confidence to face the examiner on your private pilot checkride.
Now that you are at the final stage of your private pilot training, you must prepare for your checkride.
At this stage of your private pilot training, you will naturally be ready to answer all the questions of your designated pilot examiner. However, it's better to recognize the questions to anticipate during your oral exam.
Checkride is often intimidating for student pilots. Many student pilots fail their checkride because they are not confident.
Designated pilot examiners are primarily friendly, yet student pilots fret over what a check pilot may ask.
Hence it would be best if you prepared for your checkride. A check pilot wouldn't ask you anything outside the stage of your pilot training.
In case a pilot asks you something beyond a private pilot's knowledge, understand that you have already satisfied the check pilot, and he is testing what else you know.
It means the check-ride oral exam and practical exam are straightforward. If you use private pilot study materials, as I explained in this article, you'll pass your checkride.
The last study material I mention here is the Private pilot oral exam guide.
Private pilot checkride has two parts:
The oral exam: The DPE will ask scenario-based questions relevant to your navigational Flightplan;
The practical exam: It's a cross-country flight, and you will demonstrate maneuvers according to the ACS.
The private pilot oral exam guide aims to boost your confidence. Just read the book thoroughly.
You acquired all the information necessary to become a safe pilot by following this private pilot study guide, and the Oral Exam Guide will take you a step further.
Secondly, use the FAA Airmen Certification Standards (ACS) to understand the essential skills of a private pilot and what you may need to demonstrate to your DPE.
RELATED: Checkride Prep Materials.
Conclusion:
In this PPL study guide, I mentioned only the essential private pilot study materials and how to utilize each book for each stage of your private pilot training.
I understand PART 61 student pilots are not full-time student pilots. Thus this manual is for them to self-study at their own pace.
The resources mentioned in this article can ease your private pilot training to a degree. Piling up your shelf with aviation books won't help if you don't put effort into becoming an intelligent pilot.